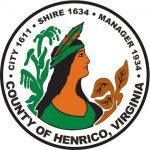 CVWMA Programs
Resources
Curbside Recycling
Henrico County has over 80,000 eligible curbside households in their Curbside Recycling Program. To be eligible for Curbside Recycling, a county resident must reside in a single family detached homes accessible from a public road. This service is free to county residents and collections are every other week. Henrico County will provide you with a free 24 gallon bin. If you would like to sign up for this program, please visit the CVWMA homepage or contact CVWMA at 804-340-0900.
Recycle More with CVWMA! CVWMA accepts aluminum and steel cans, glass bottles and jars, mixed paper and cardboard as well as plastic bottles, tubs and containers with a #1-#7 on bottom, plastic lids and caps (rinse and replace on bottle and carton), and cartons such as milk, juice and egg substitutes are recyclable in our residential recycling (curbside) and drop-off recycling programs in our participating member localities.
NOT ACCEPTED: Plastic bags, Styrofoam, or food contaminated pizza boxes will NOT BE accepted for recycling. Recycle plastic bags at local retail stores.
Download 2018 CVWMA Recycling Collection Schedule 
Download 2019 CVWMA Recycling Collection Schedule 
CVWMA offers a 95 gallon recycling cart option. There is a $65 one time user fee for this cart option. Anyone with interest in purchasing this large recycling cart, can do so online. Or, you can purchase your own  personal container and CVWMA will provide stickers that identify your container as recycling.
Drop Off Recycling Collection Sites
The County maintains Drop off Recycling sites throughout the county for its Drop-off Recycling Program that allow residents to bring cardboard, mixed paper, aluminum and steel cans, #1 – #7 plastic bottles and containers, lids and caps, waxy milk and juice cartons, and glass bottles and  jars for recycling. These centers are located at many of the County's fire stations and both the Charles City Road and Springfield Road Public Use Areas. Map of all locations, click here.
Fire Station # 1, 110 E. Azalea Ave.
Fire Station #2, 2400 Darbytown Rd.
Fire Station # 4, 8112 Strath Rd.
Fire Station # 7, 2701 E. Laburnum Avenue
Fire Station #11, 1754 Hungary Rd.
Fire Station # 13, 12491 Church Rd.
Fire Station #14, 5901 Memorial Dr.
Fire Station #15, 3820 Mountain Rd.
Fire Station # 16, 5381 Shady Grove Rd.
Shane Road Recycling Center (Shane Rd at Quioccasin)
Public Use Area, 10600 Fords Country Lane
Public Use Area, 2075 Charles City Road
Solid Waste Collection Sites