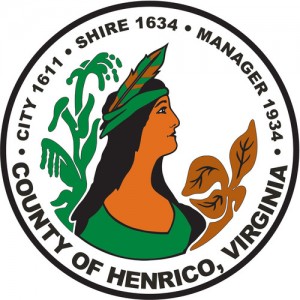 Henrico County encourages its residents and businesses to do their part in preserving the environment by recycling and properly disposing of waste. The Henrico County Solid Waste Division provides valuable services to county residents and businesses through its curbside recycling , drop-off recycling programs,  and other CVWMA recycling programs.
CVWMA Programs
Drop Off Recycling Collection Sites
The County maintains Drop-off Recycling Centers for its Drop-off Recycling Program that allow residents to bring cardboard, mixed paper, aluminum and steel cans, #1 and #2 narrow neck plastic bottles, and glass bottles and  jars for recycling. These centers are located at many of the County's fire stations and both the Charles City Road and Springfield Road Public Use Areas. Map of all locations, click here.
Fire Station # 1, 110 E. Azalea Ave.
Fire Station #2, 2400 Darbytown Rd.
Fire Station # 4, 8112 Strath Rd.
Fire Station # 7, 2701 E. Laburnum Avenue
Fire Station #11, 1754 Hungary Rd.
Fire Station # 13, 12491 Church Rd.
Fire Station #14, 5901 Memorial Dr.
Fire Station #15, 3820 Mountain Rd.
Fire Station # 16, 5381 Shady Grove Rd.
Shane Road Center, Shane Rd at Quioccasin- opening in 2015
Public Use Area, 10600 Fords Country Lane
Public Use Area, 2075 Charles City Road
Solid Waste Collection Sites
Residential Trash Collection
Residential curbside trash collection in many areas of the County
Residents not eligible for county trash collection services may call local government staff, neighbors, or check online-phone books for listing of private trash collection service providers.
Residential Trash Collection Sites
Household trash drop-off collection containers located at the County's two Public Use Areas. There is a small fee to dispose of household refuse and other items at the public use areas.
Charles City Road Public Use Area, 2075 Charles City Road
Springfield Rd. Landfill Public Use Area, near I-295 and Nuckols Rd., Glen Allen
Click here for list of Accepted Items and Hours of Operation.