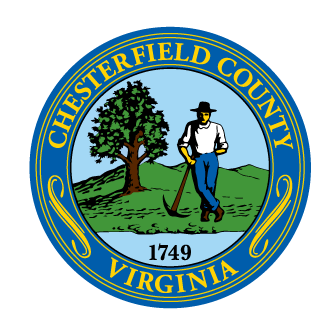 Chesterfield County offers residents a variety of recycling programs for residents as well as residential household waste collection sites. Some of the programs offered are through the CVWMA and others the county has procured with its own contractor. Recycling services are for Chesterfield County residents only.
Chesterfield County residential (curbside) recyclers with CVWMA: Please note that your collection day and your choice of containers have not changed. If you need assistance, please call  CVWMA  at (804) 340-0900  for customer service assistance.
Download 2019 CVWMA Recycling Collection Schedule 
Chesterfield County recyclers with County Waste: If County Waste has dropped off a gray container with a green lid and or your neighborhood HOA procured  contract with County Waste directly,  please understand this recycling cart and service provider are not part of CVWMA's residential (curbside) recycling program with Chesterfield County. If you (or your  neighborhood HOA) use County Waste for recycling, you will need to contact County Waste directly (804)848-9288 for service issues.
Curbside Recycling
Watch CVWMA's Journey to the MRF.
Chesterfield County's residential ( Curbside Recycling) program with CVWMA  is offered to more than 98,000 eligible homes.
ACCEPTED ITEMS: Cardboard, mixed paper, aluminum and steel cans, plastic bottles, tubs and containers (Empty, rinse and replace plastic cap to recycle), food and beverage cartons (empty, rinse, replace plastic cap to recycle) and glass bottles and jars (no metal lids, please).
Avoid the Oops!  NOT ACCEPTED: Leave these out of your recycling container: Plastic bags, plastic bagged recyclables, any Styrofoam (carryout or packing materials), food contaminated such as pizza boxes, no sheets or balls of aluminum foil, no shredded paper, no tanglers, hoses, cords, big items such as wood, plastic, furniture or metal.
Recycle plastic bags at local grocery/retail stores.
The County put in place an annual fee of $25.00 (equals $0.96 per pickup) which is applied to each household to support this program. This fee will be included on the county's real estate tax bill, with $12.50 charged in December and the other $12.50 charged in June each year. The fee will be for all single family through quadplex homes and it to be paid by the homeowner.
If you would like to participate in the program, purchase a container, or request stickers for containers of your own, please visit www.cvwma.com or  contact the CVWMA at 804-340-0900.
Download 2019 CVWMA Recycling Collection Schedule 
Drop Off Recycling Collection Sites
Solid Waste Collection Sites
Residential Trash Collection
Check with local government staff, neighbors, or online- phone book listings of private trash collection service providers.
Residential Trash Collection Sites
Common Residential Household Waste is accepted at both of the county's Convenience Centers.  Commercial, industrial and office waste are not accepted at the convenience centers. The Waste and Resource Recovery Division encourages citizens to separate materials that can be recycled from waste and placed in appropriate recycling areas or recycle through the County's Curbside Recycling Program.
Southern Area Convenience Center,  6700 Landfill Drive, Chester.
Northern Area Convenience Center, 3200 Warbro Rd., Midlothian
Click here for Fee Information and Hours of Operation   or call the County's customer service at (804)748-1297 for more information.