ALERT: Chesterfield County residential recyclers- your CVWMA collection day has not changed. Confused about receiving a 65 gallon gray recycling cart? Please call our Recycling Hotline at (804)340-0900. CVWMA Announces Changes to Its Residential Recycling and Drop-off Recycling Programs Starting July 1. http://cvwma.com/news/cvwma-announces-changes-to-its-residential-recycling-drop-off-recycling-programs/ for more information on additional items now accepted.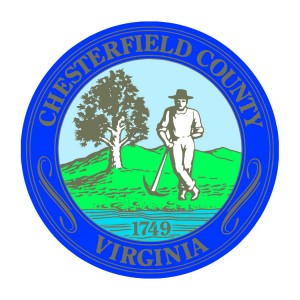 Chesterfield County offers residents a variety of recycling programs for residents as well as residential household waste collection sites. Some of the programs offered are through the CVWMA and others the county has procured with its own contractor. Recycling services are for Chesterfield County residents only.
Chesterfield Observer, July 16, 2014  Give a hoot: Recycling made easy in Chesterfield with CVWMA and TFC Recycling.
Drop Off Recycling Collection Sites
The county operates two Convenience Centers that provide a variety of proper recycling disposal options for residents. *Drop-off recycling containers are located at both of these sites and the same recyclables accepted through the Curbside Recycling Program can be recycled through the *Drop-Off Recycling Program.
Southern Area Convenience Center,  6700 Landfill Drive, Chester
Northern Area Convenience Center, 3200 Warbro Rd., Midlothian
Click here for Fee Information and Hours of Operation   or call the County's customer service at 804-748-1297 for more information.
Solid Waste Collection Sites